Coconut Water Premix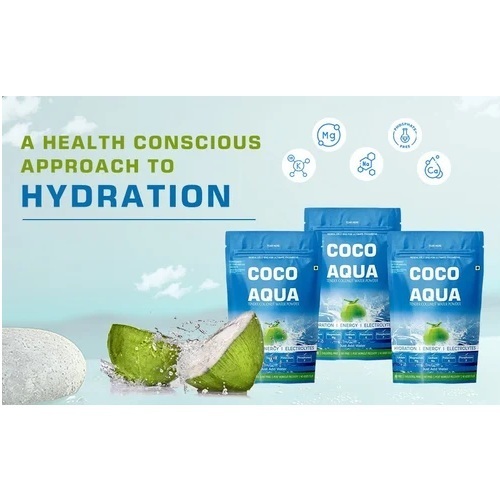 Coconut Water Premix
Product Description
Coconut Water Premix
In this industry, our name is renowned as one of the eminent manufacturers and exporters of Coconut Water Premix, which is considered one of the best hydrating drink. It is mostly appreciated by our clients of both national and international because it is highly effective to cure from various diseases. This premix is easily available in the market at cost effective prices. The Coconut Water Premix is formulated by using pure coconut, at our sophisticated premises.
Further Details:

India Foods introduces coconut water premix Instant tender coconut water premix contains spray dried coconut water powder that is packed in a sachet. The pack contains no artificial or added flavors as well as no preservatives. Contains no caffeine.
CoCoH2O when reconstituted with about 150ml or more drinking water gives you the
natural taste of coconut water
CoCoH2O has various benefits apart from ease of carrying and traveling its an instant hydrant, resolves low blood pressure instantly, its good for kidney stones, illness, energetic tonic, keeps body cool and free of cholesterol.
CoCoH2O is a refreshing drink for people of all ages.
CoCoH2O is a concept product that looks at homes, offices , catering indoors and outdoors, Various recipes can be tried with CoCoH2O like coconut punch by adding vanilla ice-cream with CoCoH2O , or Pinacolada or several other coconut based moctails.
CoCoH2O is available under various packs from a single glass sachet to a 500 glass bulk pack.
The Co. can also contract manufacture the same for various clients under their brand name and offer customized packing solutions.